MARK THOMAS AND STEVE GRIBBIN
Monday 10th July
The Court Theatre, Tring
Starts 8.00pm (Doors 7.15pm)
Tickets £20
Tickets for this event are no longer available to buy.

Mark Thomas
Predictable – Work in Progress
Few predicted the events of the past year.
Mark sets out to find what the future has in store for us by asking the audience what their predictions for the future are, creating a fantastical, hilarious and sometimes accurate vision of the world.
This show is all about gambling on the future.
Based along the lines of his 2011 show 'Manifesto' Mark takes suggestions from the audience to create a snapshot of the future.
SHUNTED AGAIN!
Steve Gribbin's real story of the railways
A brand new comedy show - Work in progress
Veteran train traveller and highly experienced stand-up comedian Steve Gribbin rails against the current state of Britain's Railway system. Using his very worst journeys as examples, Steve takes us on a (de)tour of cancellations, delays and overcrowding that's enough to drive you to drive. It's the antidote to Michael Portillo.
But he doesn't stop there (it's not scheduled): Steve shunts back into history to acknowledge the immense social change that the trains have brought, from the adoption of "railway time" (not an oxymoron), to the movement of goods and services, including, of course, troops on their way to war.
The show will be a mixture of stand-up, songs and train announcements, as Steve examines all aspects of the railways, from Beeching to Brunel, from Steam (H2O) to HS2. Along the way, audiences will be encouraged to relate their worst rail journeys and personal stories such as that of Steve's great grandfather John Gribbin, a railwayman who was knocked over and killed at Liverpool Lime Street Station in 1932.
The show also looks at privatisation and the sheer grinding frustration of modern rail travel where it turns out the most difficult three words are not:
"I Love You", but "Bus Replacement Service."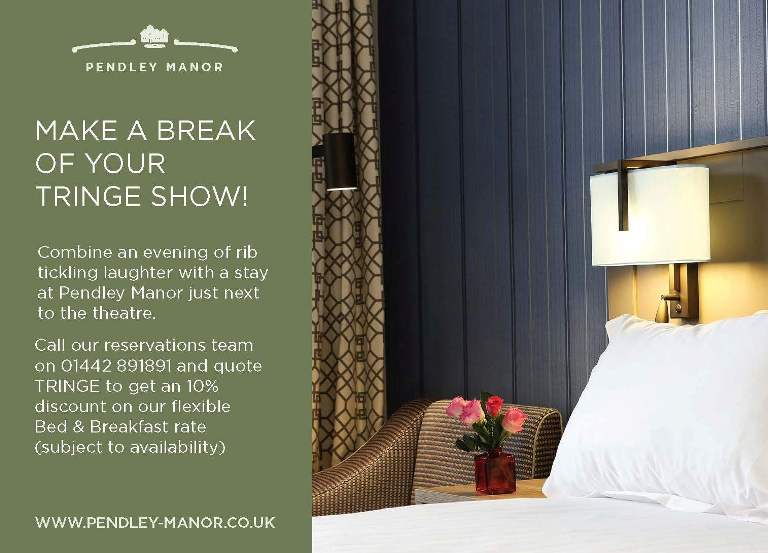 Line up subject to change. We will endeavour to replace acts on a like-for-like basis. In the event of a line up change, you will be offered the option to either reconfirm your order for the altered event, to exchange to a different event or to take a credit note for a future event. Due to the preview nature of the event, refunds will not be available.