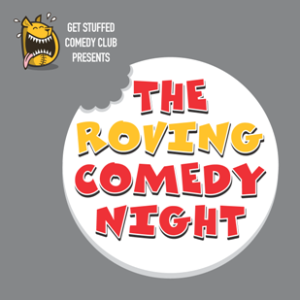 THE ROVING COMEDY NIGHT
Sunday 30th June 2019
We're now planning this famous event once again. Our truly unique night will see over 20 comedians on a crazy pub crawl, providing entertainment to four packed audiences.
12 ordinary locals will go through an astonishing transformation. Under the expert guidance of the brilliant Logan Murray (the man responsible for training comics such as Rhod Gilbert, Greg Davies and Josh Widdicombe), the 'trainees' will spend eight weeks honing and developing their inner comedian ready for it to be unleashed on the unsuspecting public.
The Roving Comedy Night is undoubtedly a highlight of the Festival. Four venues full of comedy loving
audiences, four groups of comedians made up of professionals and trainees. Each performing in each venue.
YOUR TURN NEXT YEAR?
THIS YEAR'S COURSE IS NOW FULL. However, until the course starts we will run a waiting list.
For more information please fill out the Contact Us form and we will be back in touch.
The next Roving Comedy Night will be Sunday 30th June 2019.
To receive updates regarding the Tringe please follow us on Twitter, on Facebook or join the mailing list.
Please use the Hashtag #RovingComedy if you post any pictures at the event


THE PROFESSIONALS
This years professional comedians are...
SILKY, RICH WILSON, JAYDE ADAMS and TBA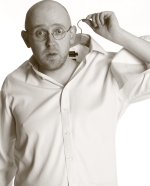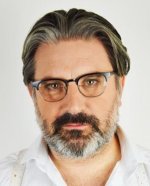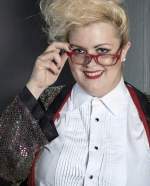 THE VENUES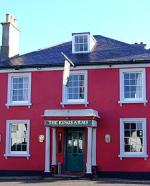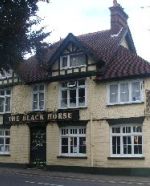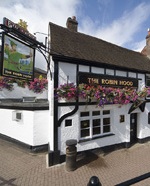 THE VENUES FOR THE ROVING COMEDY NIGHT
- THE KINGS ARMS - THE BLACK HORSE - THE ROBIN HOOD - THE CASTLE -
THE COMPERES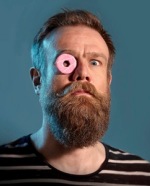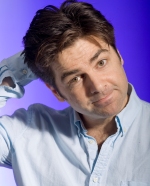 OLAF FALAFEL and LOGAN MURRAY - plus 2 others.
MEET LAST YEAR'S TRAINEES...
Andy White
Lives - Tring
Works - IT (Sorry!)
Favourite Comedians - Mitchell and Webb. Original and subtly satirical
Least Excited - I've not told anyone as I wouldn't want mates turning up just to heckle. I'll tell my wife I've gone to AA or something.
Most Excited - Me. As I'm the  only one who knows
Yaron Winterstein
Live - Wiggington
Work - Radlett
Favourite Comedian - David Mitchell. Nobody complains with more style.
Least Excited - My mum - she's worried she won't be able to protect me.
Most Excited - My wife – so she doesn't have to hear me say 'I'd like to try that one day' (though I suspect she just wants to see me crash and burn)
Marianne Ponsonby-White
Live - Aston Clinton
Work - I'm a Mature student studying Psychology and Neuroscience
Favourite Comedian - Nick Helm because he's loud and swears a lot, or Steve Coogan, I love anything with Alan Partridge. John Robbins and Elis James who host a very good radio show/podcast.
Least Excited - My 9 year old daughter, I think she's worried I might embarrass her, to be fair, I probably will.
Most Excited - My dogs seemed very excited when I told them.
James Naismith
Live - Berkhamsted
Work - Koris, Hemel Hempstead
Favourite Comedians - Too many to list, but liking Joe Wilkinson and Sam Simmons currently as I'm quite enjoying their quirky take on comedy
Least Excited - My grandma, doesn't want me getting a head of myself after I said she'll get a copy of my DVD for Christmas
Most Excited - Quite a few of my friends, if i end up being funny, they'll get a laugh . . and if i'm rubbish, they'll still get to laugh at me
John Murphy
Live - Leighton Buzzard
Work - Regional Sales for an Optical & Audio company
Favourite Comedian - So Tough as like so many. However if had to choose Eric Morecambe. His comedy had no convoluted angst or political righteousness, it came from a happy place. I liked the fact that the humour was a lot of whimsey and silliness and simple. Not that I have any problem with those who use humour to address important issues, however whilst I admire the cleverness of it all and the points raised and the awareness it brings. it's rare that I find it truly funny.
Least Excited - My cats as I will be home later than normal and they will have to wait to be fed! They are rather demanding.
Most Excited - Me!
Kathryn Taylor
Lives - Chesham
Works - Teacher
Favourite Comedian - Bill Bailey – love musical comedy
Least Excited - My son in 20 years when I finds out that I have told lots of stories of him having his nappy changed.
Most Excited - Me, because I am really looking forward to the creative headspace.
Jonathan Slack
Lives - Marlow
Works - Retired
Favourite Comedian - Well, there are so many to chose from. Is there a special British comedy gene? I'll go with Victoria Wood. Why? Because of her wonderful originality, unforgettable characters and so talented in terms of singing, writing and performing.
Least Excited - I cannot think of anyone who isn't as equally excited and as completely baffled as myself.
Most Excited - Well, it has to be me doesn't it? After all I am the one doing it. Why? I really enjoy having a laugh and find humour in pretty much every situation I find myself in and hopefully I could take it further by sharing it with real live audiences.
Matt McCarthy
Lives - In Perennial Hope
Works - In Expectation Management
Favourite Comedian - It's hard to look past the multi-faceted alternative comedy of Bob Carolgees or Keith Harris - Their abilities as understated straight men never detracted from the brilliance of their collaborators. But in the end, I would have to say that you can't get better than the cultural "impression" left by Mike Yarwood.
Least Excited - My wife, as the performance night is the same as her father's 70th Birthday celebration meal.
Most Excited - My father in law. He says I have expensive taste in cheese boards and Calypso coffees.
Phil Arnold
Lives - High Wycombe
Works - I'm a teacher at Gerrards Cross
Favourite Comedian - Frank Skinner - I've always loved his laid back and quick witted style.
Least Excited - My cat. Despite being outspoken on a wide range of socio-political global issues, he remains utterly ambivalent about this.
Most Excited - My children. They've always said I'm not funny and they can't wait for me to prove them right.
Richard Hodgetts
Lives - Milton Keynes
Works - Enplan UK Ltd, Landscape Architects in Milton Keynes
Favourite Comedian - Eddie Izzard as he is dry, camp and a great story teller
Least Excited - My daughters as they think I will make a complete fool of myself
Most Excited - My partner, Louise as she (for some strange reason) thinks I am very funny.
Barney Cole
Lives - Leighton Buzzard
Works - Everywhere
Favourite Comedian - John Cleese
Least Excited - No one
Most Excited - Everyone, because they feel I would be perfect to pull it off.
James King
Live - Milton Keynes (and yes I know there's more culture in a yogurt but I love the town)
Work - Oliver James Garden Rooms (yep I'm the blind builder, it's better than the 'cowboy' JUST)
Favourite Comedian - Tricky one that I'll come back to you
Least Excited - X partners/girlfriends, children, over compensating do gooder citizens, Waitrosians from Waitroshire. Why ? they all mystify me
Most Excited - Me, coz I do not like debates about my considered opinion on life.
Jim Macray
Lives - In a fog of self-delusion
Works - In constant fear of being found out.
Favourite Comedian - Bellowing Bob Bradley – 23rd May 1981, Hartlepool Astoria (subsequently no longer standing). You'll remember they found just his left shoe and spectacles on a train to Yeovil. Stuff of legends.
Most Excited - My mother. She thinks I'm Michael McIntyre, Paul Merton and Lee Mack all rolled into one.
Least Excited - The staff at her Care Home. It gets fraught enough in the TV room on a Friday and Saturday evening as it is.
Doug Brooker
Lives - St Ippolyts
Works - In the family business in Hitchin
Favourite Comedian - Billy Connolly, his ability to make even the most mundane situation effortlessly hilarious is just fantastic. Always liked Emo Phillips, Ross Noble and others of their ilk 'cos you can't have too much surrealism in life.
Least Excited - My wife because it will distract me from my main function in life, that of her gardening-galley slave ( I want you to dig a new pond, it must be a nice one and large enough to hold dolphins)
Most Excited - Apart from me? Probably my friends David & Steve who have maintained I should have put my silly-arsery on stage years ago.