TOM BINNS AND STUART GOLDSMITH
Friday 29th June
The Court Theatre, Tring
Starts 8.00pm (Doors 7.15pm)
Tickets £15
Tom Binns
Tom Binns is widely regarded as three of the best headliners working in British Comedy.
His ventriloquist act, alter egos Hospital radio DJ Ivan Brackenbury and psychic Ian D Montfort have won him over 30 five star reviews and many awards both at home and abroad. Including, Fosters Comedy God and Best International Comedian.
He's Rachael Riley's (8/10 Cats do Countdown) favourite ever dictionary corner guest and his own BBC1 Friday night comedy series Hospital  People is set to transfer to the big screen later next year.
Psychic Ian D Montfort is, 'a masterclass in improvisation, character comedy and mindreading' - Telegraph **********
With Ivan Brackenbury, 'Binns has his character nailed and he mines the comic seam, ruthlessly to create top-quality entertainment with practically universal appeal' - Guardian ********
Stuart Goldsmith
Comedian's Comedian Podcast host and 'expert stand-up' (Times) Goldsmith now commits to the bit. This year: second international tour, seven million downloads, critically-acclaimed Edinburgh Fringe run, and look, honestly? My best ever show. I'm so goddamn proud of this, it's stupider and less clever-clogs and just the funniest stuff I've ever created. OK? Back to the PR...
Come see how 'a master of the form' (Independent) 'makes it look easy' (Chortle.co.uk). Via As Yet Untitled and Russell Howard's Stand Up Central.
Winner: Leicester Comedy Festival Best New Show 2017.
British Comedy Guide Top 20 Best Reviewed Edinburgh Fringe Shows 2017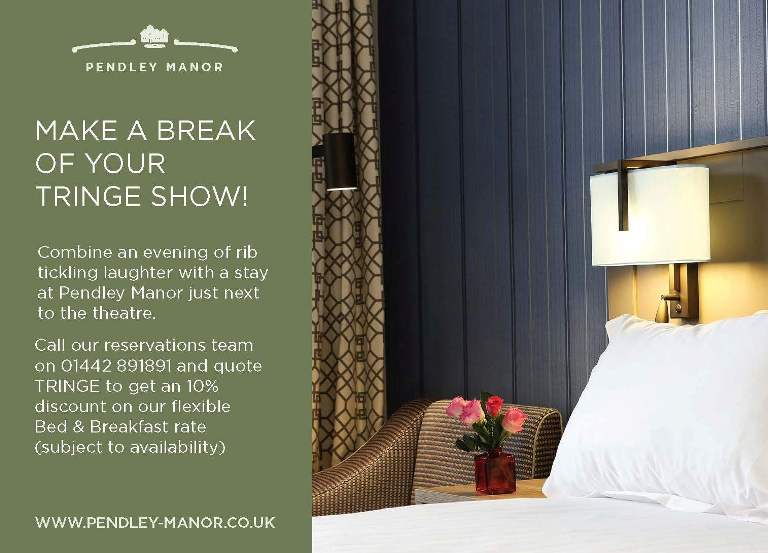 Line up subject to change. We will endeavour to replace acts on a like-for-like basis. In the event of a line up change, you will be offered the option to either reconfirm your order for the altered event, to exchange to a different event or to take a credit note for a future event. Due to the preview nature of the event, refunds will not be available.