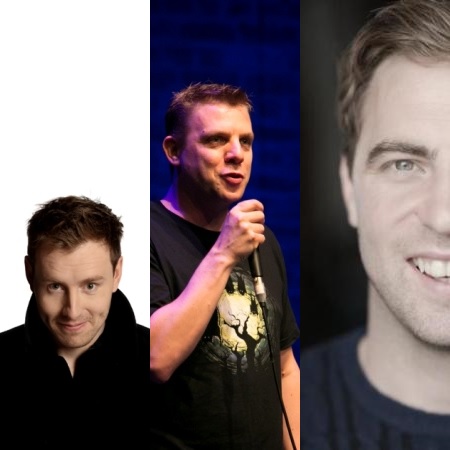 ANDREW RYAN, MICHAEL FABBRI AND DAVE BIBBY
Tuesday 19th March
The Coach House, Kings Arms, King Street, Tring.
Tickets £12
The Tringe Aperitif continues with a fabulous line of great comedians - Tring favourites Andrew Ryan and Michael Fabbri are joined by the brilliant Dave Bibby. All three acts are testing their new shows in the most intimate of settings at the Coach House.
Come early and have a meal in the Kings Arms - Call 01442 823318 and tell them you're coming to the comedy.
Tickets for this event are no longer available to buy.