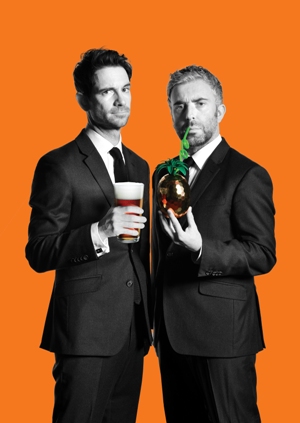 The Thinking Drinkers: Pub Crawl
Friday 1st February 2019
The Court Theatre, Tring
Starts 8pm (Doors 7.15pm)
Tickets £15
The Thinking Drinkers are back on tour with a brand-new, hilarious, intoxicating bar-hop through history. Enjoy five free drinks as the award-winning experts take you from the symposiums of Ancient Greece to the classic British boozer via Wild West saloons, Victorian gin palaces and the secret Speakeasy. You'll learn a lot, you'll laugh a lot and, don't forget, you get five free drinks.
"Pioneers of alcohol based comedy" Sunday Times ★★★★
"A terrific show. The best value for money in town" THE SCOTSMAN ★★★★
To receive updates regarding all our comedy events please follow us on Twitter, on Facebook or join the mailing list.