THE ROVING COMEDY NIGHT
Sunday 30th June 2019
Starts 7.30pm (doors 7pm)
Choose your venue! Black Horse, Castle, Kings Arms or Robin Hood
Come and enjoy this truly unique night with over 20 comedians on a crazy pub crawl, providing entertainment to four packed audiences.
12 ordinary locals will go through an astonishing transformation. Under the expert guidance of the brilliant Logan Murray (the man responsible for training comics such as Rhod Gilbert, Greg Davies and Josh Widdicombe), the 'trainees' will spend eight weeks honing and developing their inner comedian ready for it to be unleashed on the unsuspecting public.
The Roving Comedy Night is undoubtedly a highlight of the Festival. Four venues full of comedy loving
audiences, four groups of comedians made up of professionals and trainees. Each performing in each venue.
To receive updates regarding the Tringe please follow us on Twitter, on Facebook or join the mailing list.
Please use the Hashtag #RovingComedy if you post any pictures at the event
TICKETS
Please pick one of the venues where you will be based for the evening. If you are driving to the event, the best pubs with parking nearby are The Black Horse and the Robin Hood.
TICKET UPDATE -
BLACK HORSE - SOLD OUT
CASTLE - SOLD OUT
KINGS ARMS - SOLD OUT
ROBIN HOOD - SOLD OUT


THE PROFESSIONALS
This years professional comedians are...
RICH WILSON, JAYDE ADAMS, BEN NORRIS and SILKY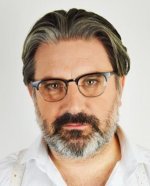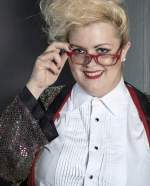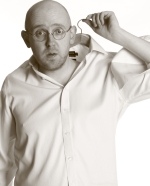 THE COMPERES
OLAF FALAFEL, LOGAN MURRAY (Black Horse), JOE JACOBS and CHRIS STOKES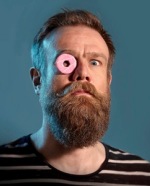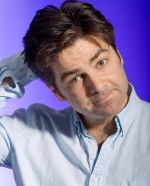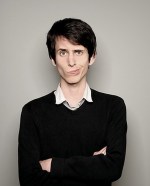 THE VENUES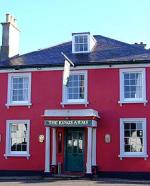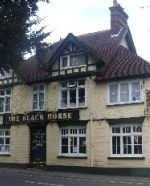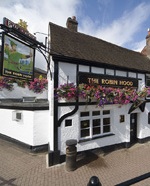 THE VENUES FOR THE ROVING COMEDY NIGHT
- THE KINGS ARMS - THE BLACK HORSE - THE ROBIN HOOD - THE CASTLE -
MEET THE TRAINEES
These are the brave individuals undergoing this year's training and will be performing their first comedy on the night. Wish them luck!!
---
GEORGE REARDON
Hi, I'm George. I'm still not exactly sure why I want to get in to stand-up comedy, all I know is that I've fancied the idea of it for a long time. Maybe it's the idea of making people laugh. Maybe it's the challenge of writing good material. Maybe I'm a complete narcissist. My wife supports me being a comic but doesn't want to watch me perform. She says she's too close to me to find me funny… Our oldest girl groans at my dad jokes, but the youngest one thinks I'm hilarious! I'm looking forward to the Roving Night.
---
JOSS COX
---
TIFFANY TRETHOWAN
Tiffany's having a mental time finally having a voice to speak out, as coming from a large family means she can't get a word in edgeways!
Described as ahead of her time Tiffany has a sarcastic humour given the trials and tribulations her day to day life brings.
Comedy has always been a way to escape through laughter and now she's standing up to taboo topics.
Having caught the bug from her first comedy appearance before the New Year, she's doing the course to see what it takes to master the comedy craft.
---
SUSAN EARL
Susan used to perform character comedy before she had children, but she gave it up because her children were just so cute in their pyjamas. However now they are teenagers, she is very keen to get away from them.
Susan is delighted to be part of the roving comedy night, she loves making people laugh. She's not just doing this to get out of the bedtime routine…honest.
Susan is also an actress and you may recognise her from 'So Awkward', 'Reggie Perrin' or 'Red Dwarf'. She was also in 'Torvill & Dean' on Christmas day but you won't recognise her from that because they sprayed her hair brown and made her look like Maggie Thatcher.
---
MICHELLE STEVENS
Married with 2 young daughters and a FT job in the cinema industry. Foolishness has definitely made me take this course. I liked the idea of doing something different as a bit of escapism from the norm and pushing myself out my comfort zone. I love a bit of creative writing so hoping I can also stand up and deliver it. Those that I've told have been supportive and no one tried to talk me out of it so I take that as a good sign or perhaps I just need new friends.


---
LAUREN BRITTON
Lauren Britton is married with two children and an English bull terrier. She can eat 9 Ferrero Roche in a minute (it's a world record) and enjoys sitting and staring at walls, bleaching coffee cups and thinking about horrible consequences for people who have minorly offended her. This is probably the first and last time she ever does stand up comedy.
---
DAVID SAWYER
Hi, my name is Dave, I'm local to Tring, and as I've drunk in all the pubs on the roving night, I thought I'd also tell a joke or two. My comedy heroes are Stewart Lee, Jeremy Hardy, Alexei Sayle, all of whom have appeared in Tring, so I'm following a great tradition. Just don't expect me to be like them.
---
NEIL BEN
Based: Watford
Height: 5'1"
Age: Old enough to know better, young enough to know where my teeth are
Occupation: Writer / Director
Comedy Hero: Ronnie Corbett… It's a height thing
Comedy Villain: Lenny Henry, as he once called me a short arse
What I'm most looking forward to about being a roving comedian: 4 chances to seduce a female audience member with my comedy genius… If not, a free packet of crisps from one of the venues would be nice.
What my kids say about me doing comedy: "Dad! Stop embarrassing us!"
---
JOHN STEEL
John lives in Wendover but works 2 hours away in deepest, darkest hackney, immersed in the speciality coffee industry.
John is stuck in a comedy time warp, still refusing to move on from Eddie Izzard and Peter Kaye in Pheonix nights. His kids would love him to modernise in many ways, comedy, musical taste and possibly even embracing the odd app or two.
John's friends and family are pretty worried about him doing the roving comedy course. As usual there's no point telling him! He doesn't understand why he is doing the course but often mutters the words Nick Shaun or Nick Woodward "made me".
Quite a responsible, mature adult, taking full account of his actions and looking forward to the whole experience.
---
GILLY BURKE
I used to try to save the world when  I was working in mental health,  I did eventually notice I wasn't succeeding!  But  since almost- retirement have swapped delusion  for just breathing, aiming  to stay in the moment and  relearning how  to play.
I love how  different kinds of humour can skilfully address contentious and difficult  issues while laughing instead of developing an ulcer.  Channelling acid into humour instead of stomach lining.
---
TOM FOTHERGILL
I would tell you I've been doing roving comedy for 30 something years….millions (ok mainly just family and close friends) might strongly disagree.
A professional dodger of anything remotely serious Tom's been hooked on comedy since seeing Lee Evans in the late 90s. So if this goes badly he'll be blaming his sisters for taking time out of her busy schedule to do something sweet for her little brother.
A heady mix of excitement a trepidation overcomes me daily about the 30th June, lets just hope I'm on late enough for everyone to be drunk enough to laugh
---
JUDITH SILVER
Judith is used to standing up in front of people, but usually it's to tell them what to sing and wave her arms about at them. Or she has a guitar for protection...
She's based in Kings Langley, loves the Grand Union and is determined to build enough arm muscles to deal with the locks when she goes out on the boats with Waterways Experiences.
No kids, no pets, one very patient partner. She is in awe of people who stand up and make other people laugh and considers it an essential public service. And she's on the course to find out a bit about how it works and whether she's any good at it.
---