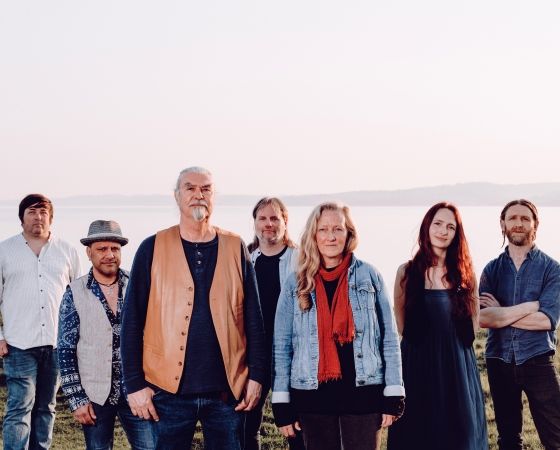 Date
Saturday 22nd July 2023
Time
7:30 PM
Doors Open
6:45 PM
Venue
The Court Theatre
The Gigspanner Big Band and Raynor Winn (The Salt Path)
Present SALTLINES

We finish this year's Tringe Festival with one of the stand-out shows currently touring the UK.
THE TRINGE FESTIVAL PASSPORT - £175
This season ticket will get you into every event at the Court Theatre over the three weeks of the festival.
Feel free to share this hot ticket with any of your friends and family.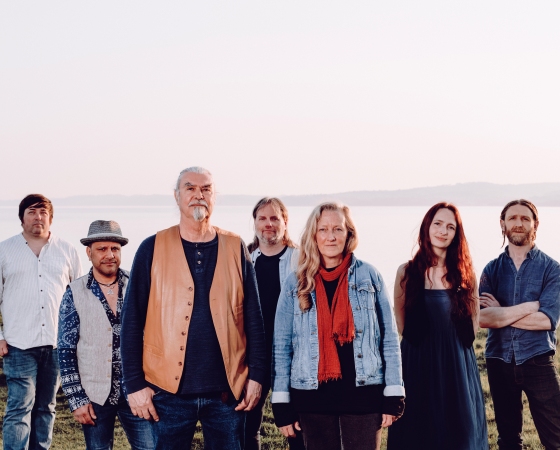 Taking audiences by storm, SALTLINES is an inspiring 'Prose and Music' collaboration between bestselling author Raynor Winn (The Salt Path) and folk-roots supergroup The Gigspanner Big Band, which features some of the biggest names on the folk scene.
Together they celebrate the beauty, stories and traditions of the South West Coast Path in a seamless performanceof old songs with their origins in the South-West, andbrand-newcompositionswritten by Raynor Winn especially for this production.
This is an unmissable experience for anyone with a love of lyrical writing, inspiring music and above all, cherishes the social and natural history of Britain's coastline, and the common threads that bind its fragile communities and wildlife.
It's impact on audiences has been astonishing…
"Incredible. I'm still reeling from the show this morning"
"Simply perfect. Unbelievably emotional. One hell of an evening"
"Saltlines was truly off the scale. Completely carried away by the beauty, sensitivity and pure artistic genius of the whole performance"
"Quite simply one of the most exquisite, breathtaking, hauntingly beautiful and life-affirming performances I've ever seen. Thank you all so much"
"Powerful, thought provoking, seamless and blessed with the flow of brilliance. Libretto perfect, musicianship perfect. Quite astonishing"
Beginning life as a trio formed by legendary Steeleye Span fiddle player Peter Knight, the line-up has been expanded to form the Gigspanner Big Band, with acclaimed multi-instrumental duo Edgelarks (Phillip Henry and Hannah Martin - BBC Folk Awards 'Best Duo') and Bellowhead co-founder and melodeon player extraordinaire, John Spiers, joining the fray.
"What a fabulous team they make, together producing a startlingly new musical form with few, if any, antecedents. The flights of musical fancy are staggering in their natural invention"
Fatea Magazine
"An evocative and intense triumph" R 'n R Magazine Review
"An exciting and ground-breaking collaboration. An evening unlike any other...thought provoking, lyrical, meditative, mesmerising" Mag North Review
www.gigspanner.com/saltlines