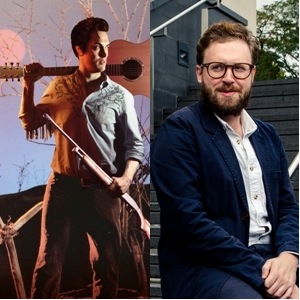 THE ELVIS DEAD AND JOHN KEARNS
Monday 26th June
The Court Theatre, Tring
Starts 8.00pm (Doors 7.15pm)
Tickets £15
or the Unlimited Tringe Festival Passport £125
The famous Tringe Festival Passport gets you into every Tringe Festival gig at the Court Theatre. See nearly 50 acts for around £2.50 each. The number of passports is limited, so get yours whilst stocks last!



To those of you who don't see much comedy, you may not notice this particular gig. John Kearns has been on my wish list for a few years. His winning both Edinburgh main awards in successive years will probably never be matched. He is an extrordinary comedy talent. And The Elvis Dead is one of the most talked about shows this year having stormed two of the main prizes at the Leicester Comedy Festival. If you are looking for something outside of your normal comedy periphery, this could be a great bet for you.


Tickets for this event are no longer available to buy.
Tickets for this event are no longer available to buy.
JOHNS KEARNS : DON'T WORRY THEY'RE HERE
A Work in Progress
The only winner of the Best Show and Best Newcomer Edinburgh Comedy Awards returns for the first time. 'Now this is how you do absurd comedy… a bold, hilarious debut… he has forged comedy gold' (Chortle.co.uk). 
As seen/heard on Top Coppers, Cats Does Countdown, Drunk History and BBC Radio 4.
'A true comedy original' Time Out
'Kearns could be your new King of Comedy' Evening Standard
'Heading for the comedy stratosphere... you're in the hands of a master' The Guardian, 2016
THE ELVIS DEAD
Cult classic horror movie Evil Dead 2 reinterpreted through the songs of Elvis*.
Just once (so far) Bruce Campbell performed as Elvis in the 'soul-stealing mummy in a nursing home' movie, Bubba Ho-Tep.
On rare occasions, it has been remarked that Rob Kemp bears a passing resemblance to Bruce Campbell** (we're not here to discuss the accuracy of this observation, just accept that it happened).
With enough regularity to consider it habit, Bruce Campbell has also appeared on-screen as Ash Williams in the Evil Dead movies (and TV show).
Every now and then, an idea will strike that will seem extremely absurd, and yet at the same time bizarrely fitting.
As such, the only logical thing to do is don a jumpsuit (blue and brown, naturally) and sing your way through as much of the plot as you can in an hour.
If this is a concept that you feel will keep you engaged for an hour, then it may be the show for you (JOIN US!)
If not, then it's probably best for both of us if you stay away (don't JOIN US!)
Best Show Award Winner, Leicester Comedy Festival 2017
Best Musical Award Winner, Leicester Comedy Festival 2017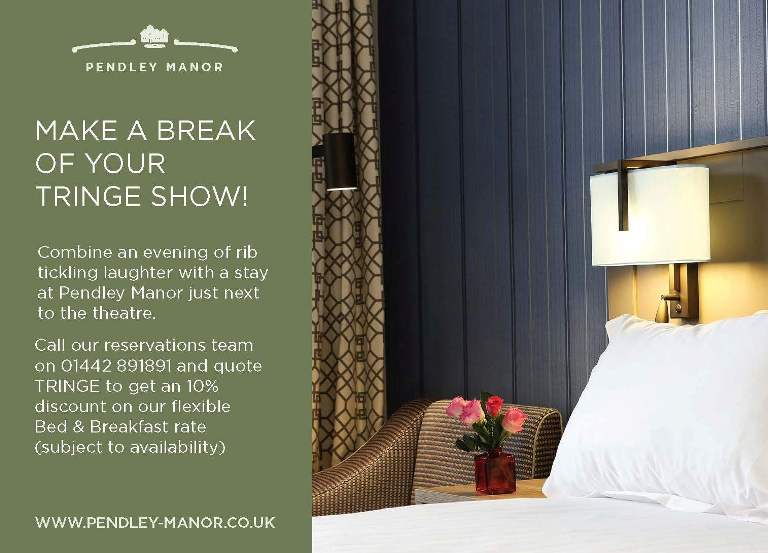 Line up subject to change. We will endeavour to replace acts on a like-for-like basis. In the event of a line up change, you will be offered the option to either reconfirm your order for the altered event, to exchange to a different event or to take a credit note for a future event. Due to the preview nature of the event, refunds will not be available.