Hello from "One of the Best Small Comedy Clubs in the Country!" (Rhod Gilbert). We're a very small team of overly enthusiastic comedy lovers who have created something very special in the provincial setting of Tring. A tiny little market town in Hertfordshire. Whilst it sounds like the middle of nowhere - it is in fact just 35 minutes from London and barely 15 minutes from the M25.
To keep up to speed on all things comedy in our area please join us... Twitter, Facebook group or via email newsletter.
We host as much great comedy as we can lay our hands on. From the big stars previewing new shows to the training up of local comedy talent using the unique skills of Logan Murray (who also lives locally!) - See Roving Comedy Night.
We also use our contacts and expertese to help other community groups/events/clubs and schools to arrange their own comedy event fundraisers. We are responsible for raising well over £100,000 over the last few years for such organisations. We've supported local and nation charities including Iain Rennie Hospice at Home, Sick Children's Trust and Thames Valley and Chilterns Air Ambulance Trust and the Roy Castle Lung Cancer Foundation. As well as local events including Ivinghoe annual entertainments weekend and the Tring Carnival. We do an annual comedy fundraiser for Tring School which this year raised £4,000 for their music department and World Challenge. We've also made financial donations to local good causes including the Scouts and Playground appeals.
The driving force behind the club is Ben Moorhouse. His love of comedy stems back to teenage visits to the Edinburgh Festival (The Popticians, Pookisnackenburger and The Bodgers 'Mr Hargreaves did it' being his earliest comedy memories). There are many people who have assisted over the years – particularly Debi Game (PR), 4-Seconds who provide all the creative and marketing support including the website design. Alison Cyster-White for her general help and involvement. Also all the staff of the Court Theatre and all the other venues we frequent from time to time. Most importantly, all of you who have come to our gigs over the last few years. Here's to many more.
Who's been?
Jon Richardson, Alan Carr, Stephen K Amos, Russell Howard, Rob Brydon, Rhod Gilbert, Dave Gorman, Milton Jones, Arthur Smith, Russell Kane, Mark Watson, Stewart Lee, Ed Byrne, Lee Nelson, Alexei Sayle, Dominic Holland, Phill Jupitus, Tony Law, Lucy Porter, Shappi Khorsandi, Reg D Hunter, Rufus Hound, Richard Herring, Jarred Christmas, Earl Okin, Greg Davies, Josie Long, Bob Mills, Alex Horne, The Horne Section, Andrew Lawrence, Seann Walsh, Sean Hughes and many many more.
Bookings and Marketing - Ben Moorhouse @BenDMoorhouse
Web and print design - 4 Seconds Ltd
Company No's
GET STUFFED LIVE EVENTS - 07541780
THE TRINGE FESTIVAL - 08747260
ACTS WHO CAME IN 2015...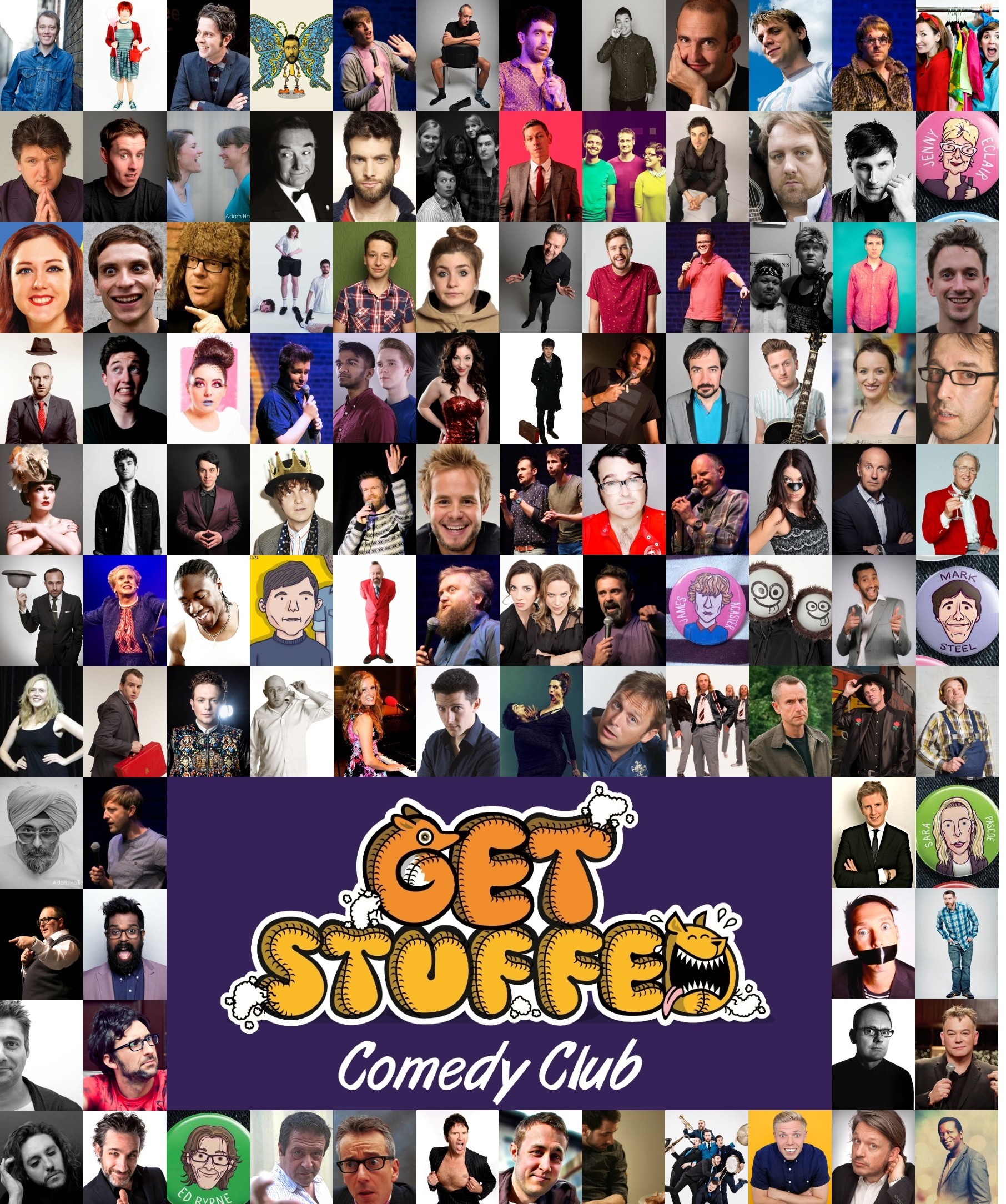 ACTS WHO CAME IN 2014...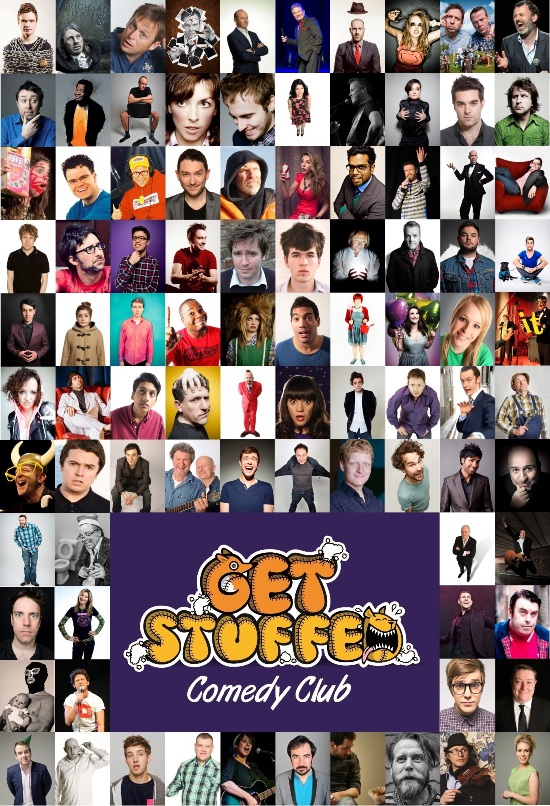 ACTS WHO CAME IN 2013...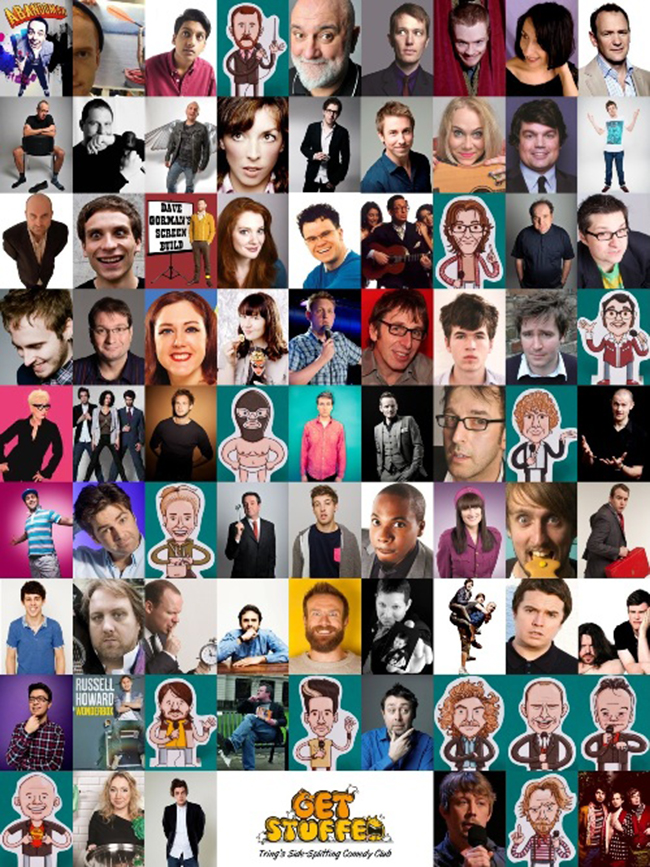 ACTS WHO CAME IN 2012