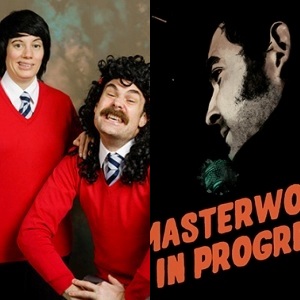 SHORT AND CURLY AND NICK HELM
Tuesday 27th June
The Court Theatre, Tring
Starts 8.00pm (Doors 7.15pm)
Tickets £15
or the Unlimited Tringe Festival Passport £125
The famous Tringe Festival Passport gets you into every Tringe Festival gig at the Court Theatre. See nearly 50 acts for around £2.50 each. The number of passports is limited, so get yours whilst stocks last!



What a great night this will be! The brilliance of Nick Helm - you will have seen him in the fantastic BBC TV series 'Uncle'. He's so much more than a great actor however and his gruff performance style combined with his brilliant musicianship is a joy to watch. That combined with the wonderful sketch comedy of Short and Curly (Rebecca Shorrocks and Paul F Taylor), will make this a fabulous evening.


Tickets for this event are no longer available to buy.
Tickets for this event are no longer available to buy.
NICK HELM - Masterworks in Progress 17.
After spending two years in the wilderness, international treasure Nick Helm (Dave's Best Joke 2011), crawls his way back from the depths of hell to find the world he once loved has turned to piss and shit.
Returning to Edinburgh armed with nothing but a heart full of hope and a work in progress show, Helm must now topple all the false idols and charlatans from their festering perches to teach the world once more how not to be a total fucking cunt. He is you saviour. Act Grateful.
Genuinely exciting ***** (telegraph)
Unique comedy (guardian)
SHORT AND CURLY
Curly is convinced that appearing youthful is the answer to success in comedy and he will do whatever is necessary to get "youth". Short knows otherwise and tries to prove that Curly shouldn't be so concerned with his appearance.  Will Short manage to convince Curly to see the light before it's too late? Will appearing youthful make Curly's dreams come true?
Find out in this multi-sketch show from the critically acclaimed double act Short & Curly.
"It's completely hilarious and amazing." Broadway Baby ****
"This double act throw everything at it. With loads of prop, costume and physical gags they keep us laughing consistently throughout." ThreeWeeks ****
"Their work teases the crazy side we are encouraged to mask as adults out of hiding, and I'm certain I laughed more at 'A Curly Night In' than at any show I saw at this year's fringe." Define Arts *****
"An exhilarating experience." ShortCom ****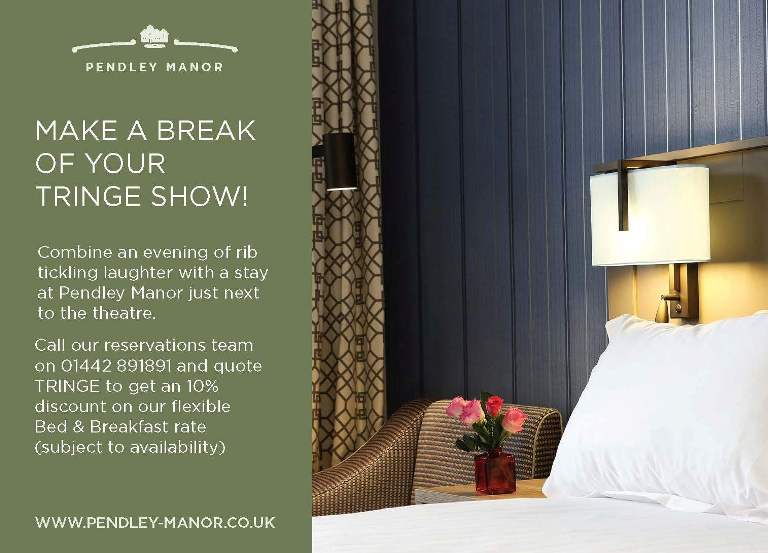 Line up subject to change. We will endeavour to replace acts on a like-for-like basis. In the event of a line up change, you will be offered the option to either reconfirm your order for the altered event, to exchange to a different event or to take a credit note for a future event. Due to the preview nature of the event, refunds will not be available.