SIMON EVANS AND CHARLIE BAKER
Sunday 25th June
The Court Theatre, Tring
Starts 8.00pm (Doors 7.15pm)
Tickets £17.50
or the Unlimited Tringe Festival Passport £125
The famous Tringe Festival Passport gets you into every Tringe Festival gig at the Court Theatre. See nearly 50 acts for around £2.50 each. The number of passports is limited, so get yours whilst stocks last!




This is a wonderful way to start this year's Tringe Festival. Two real Tring favourites return back to one of their favourite venues.
Tickets for this event are no longer available to buy.
Tickets for this event are no longer available to buy.
Simon Evans: Genius
Ever since he was a small boy, all Evans really wanted was to be recognised by the world as a man of genius. He has, until now, remained thwarted. The world seems increasingly indifferent to true genius of any kind, let alone Evans's. Endlessly distracted by the trivial, we allow the classical tools of grammar, logic and rhetoric to lie unregarded in the shed of consciousness, rusting to a picturesque hue that would actually look really great on Instagram. But which filter? Hmmm...
'Super-sharp wit' (Time Out).
'Wields language like a rapier' (Scotsman).
'Please clap' (Jeb Bush).
Charlie Baker: The Hit Polisher
Entertainment Combined harvester Charlie Baker (Harry Hill's Teatime Sky 1, O2 Comedy Gala Channel 4, Eastenders) sings his nostalgic love letter to pop music of the 80s 90s and 00's. Part Comedy, Part Cabaret his jokes, dancing and musical reimagining of throwaway hits will send you into the night with a happier soul.
"A superior take on the modern showman" The Guardian,
"Pure, undiluted barmy musical fun not to be missed – not even by you" ***** Three Weeks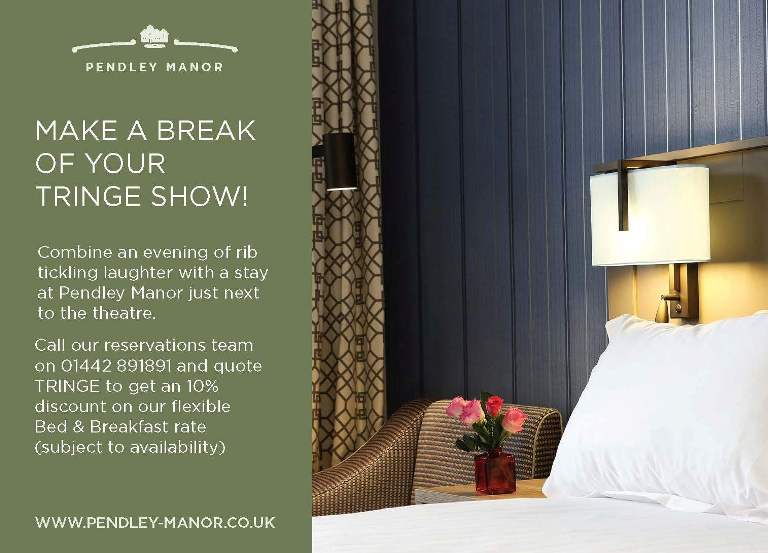 Line up subject to change. We will endeavour to replace acts on a like-for-like basis. In the event of a line up change, you will be offered the option to either reconfirm your order for the altered event, to exchange to a different event or to take a credit note for a future event. Due to the preview nature of the event, refunds will not be available.