JUSTIN MOORHOUSE AND OLAF FALAFEL
Wednesday 27th June
The Court Theatre, Tring
Starts 8.00pm (Doors 7.15pm)
Tickets £15
Tickets for this event are no longer available to buy.
JUSTIN MOORHOUSE - Northern Joker
The self-confessed shameless northern joker is back. Justin's no-nonsense, laugh-out-loud comedy returns to the Fringe for the umpteenth time. Life's tough. His kids don't need him, the dog is getting old and he's retreated back to his youth by hiding under the covers and... getting his comics out. Expect tales of naivety, fish platters, mums break-dancing outside Lidl and his theory of what is the gateway to the netherworld. Contains joy, puffins, bad decisions, effluent pipes and geriatric dressing up. 'Charms the pants off the crowd' (Sunday Times). 'Belly laugh funny' (Manchester Evening News).


Olaf Falafel - There's no i in idiot
Critically acclaimed idiot and author, Olaf Falafel is back with another hour of surreal stupidity, inventive jokes, audience participation and the very loosest of themes. You'll laugh, you'll be confused, you'll enjoy most of it.
Ouija boards and workplace morale-boosting dolphins featured heavily although whatever it is, Olaf personally guarantees your money back if you actually learn something of any use.
There's no i in idiot is the follow up to The Marmosets of My Mind and Falafel's award-nominated debut hour, Olaf Falafel and the Cheese of Truth, and explores the stranger recesses of Olaf's head via a blend of stand up, audience interaction, projected video stuff and domestic cleaning products.
'A wonderful hour of professional silliness' The List    
'Falafel has a talent for the tangential with the ruthlessness and timing of any talented standup'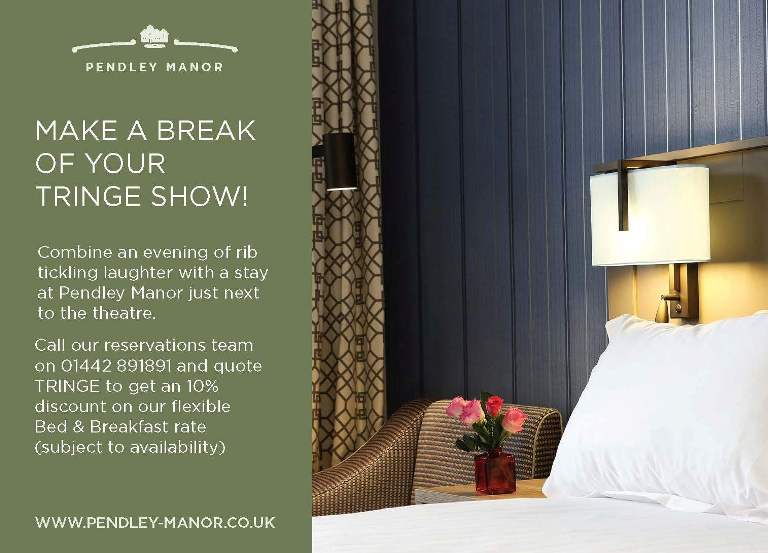 Line up subject to change. We will endeavour to replace acts on a like-for-like basis. In the event of a line up change, you will be offered the option to either reconfirm your order for the altered event, to exchange to a different event or to take a credit note for a future event. Due to the preview nature of the event, refunds will not be available.