JO CAULFIELD AND JARRED CHRISTMAS
Sunday 8th July
The Court Theatre, Tring
Starts 7.30pm (Doors 7.00pm)
Tickets £15
Tickets for this event are no longer available to buy.
Jo Caulfield
"Killing Time" is Jo Caulfield's hilarious new Edinburgh Festival Show. A cathartic hour of rants and acerbic one-liners. Jo is a must see at The Edinburgh Festival, selling out every year. TV appearances include Have I Got News For You, Mock The Week, Michael McIntyre's Comedy Roadshow and The John Bishop Show.
Jo has had several series on Radio 4 and been a guest on Many shows including Just A Minute, The Unbelievable Truth and The Now Show.


JARRED CHRISMAS: REMARKABLY AVERAGE
Hey team! So, I had a DNA test and the results were extremely disappointing. There is nothing remarkable about my genetics at all. This came as a huge shock to me. I'm dealing with my own averageness and it's been a very difficult journey but I'm not going to let my humdrum results stop me putting on a preview of my show at the Tringe Festival.
Thank you for your support in this painfully average time of my life.
"Erupts onto the stage. Dynamite...Master of Comedy" Edfest
'Utterly hilarious. One of the funniest men to pick up a microphone' Time Out
'Likeable, intelligent and full of unpredictable energy' Scotsman
'Robustly funny' List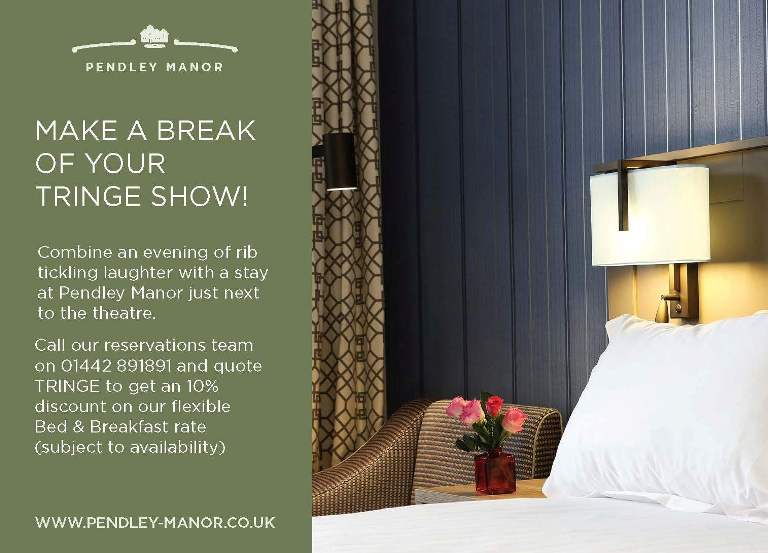 Line up subject to change. We will endeavour to replace acts on a like-for-like basis. In the event of a line up change, you will be offered the option to either reconfirm your order for the altered event, to exchange to a different event or to take a credit note for a future event. Due to the preview nature of the event, refunds will not be available.