SIMON EVANS AND HARRY AND CHRIS
Monday 9th July
The Court Theatre, Tring
Starts 8.00pm (Doors 7.15pm)
Simon Evans - Genius 2.0
Last year, Simon Evans earned rave reviews for Genius, his howl of despair at our declining national appetite for intelligent conversation, let alone public figures of exceptional ability.
The Guinness Book of World Records is a glossy scandal sheet, we look to cartoon fish and John Lewis ads for moral guidance, and the notion of a Western civilisation worth saving in the first place is, to say the very least, moot. This year, he brings the cure... 'The show is called Genius. It comes very close'
***** (Kate Copstick, Scotsman).
'Magnificently pessimistic' **** (List).
Harry and Chris Save the World
Last year we prevented an apocalypse and almost got a panda pregnant, and then Jonathan Ross called us 'fabulously entertaining', so now we're drunk with comedy-rap-jazz power. World Poetry Slam champion Harry Baker and jazz virtuoso Chris Read return to the Fringe after sold-out shows in 2016 and 2017 with their third show that they've somehow managed to resist calling The Harry And Chris Show Three. As seen on The Russell Howard Hour misusing the word 'literally'.
'Blisteringly talented' ***** (FringeGuru.com). 'A wonderful blend of infectious songs packed with sharp, clever wordplay' ***** (SundayPost.com).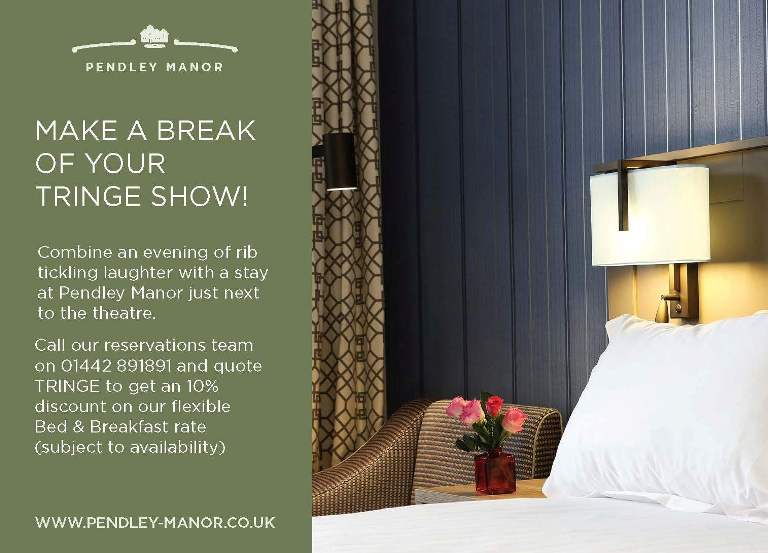 ---
Line up subject to change. We will endeavour to replace acts on a like-for-like basis. In the event of a line up change, you will be offered the option to either reconfirm your order for the altered event, to exchange to a different event or to take a credit note for a future event. Due to the preview nature of the event, refunds will not be available.