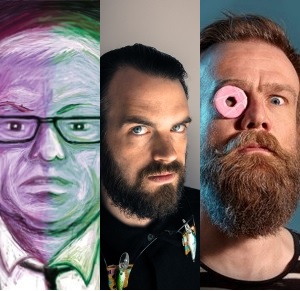 FRED FERENCZI, PAT CAHILL and OLAF FALAFEL
Tuesday 13th March
The Coach House, Kings Arms,
King Street, Tring. HP23 6BE.
Show starts 7.30pm (Doors 7pm)
TICKETS £12 *4 Tickets Left*


The Tringe Aperitif continues with a fabulous line of great comedians. Fred Ferenczi and Olaf Falafel both completed our famous ROVING COMEDY TRAINING and return back to Tring once more. They are joined by the brilliant Pat Cahill. A stunning line up of acts all testing their new shows in the most intimate of settings at the Coach House.
Come early and have a meal in the Kings Arms - Call 01442 823318 and tell them you're coming to the comedy.
Tickets for this event are no longer available to buy.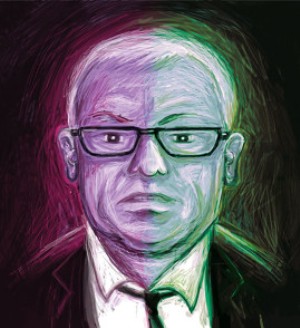 FRED FERENCZI - A Tad Different
Fred Ferenczi was a total change of pace. He was the only act on the night who pandered to the idea of OAP dottiness but in his Gyles Brandreth jumper and distracted manner he did it well, coming over as a cross between Jeremy Hardy and a slow burn Count Arthur Strong. There was not a lot of material here, but the few gags he delivered had a distinctive oddball appeal." Bruce Dessau, Evening Standard.
'Glee' described Fred as "Kaufmanesque, great use of time" and Steve Bennett (Chortle) said "Fred could become quite the cult."  
"Brilliantly weird" – Chesham Comedy Club.    
"Without doubt the most marvellous and memorable act I have even seen" - Ian Hall (promotor)
"I thought you were great. I love the no liners."  - Andrew Bird.
"We've had some great feedback about your act…people were literally crying with laughter" - Mock Tudor Comedy Club.
Increasingly in demand for comedy acting roles, and can be heard in later 2016 as "Ash" in radio sitcom "Slaving Away" by/ starring Miranda Kane, and on 'ViceTV' in a comedy about a deluded Panda.
PAT CAHILL
Pat Cahill will be throwing clumping great handfulls of stupid ideas at you and seeing what drips. Expect his favourite old singalong songs, the oldest man in the world, slow walking, bleak stories and generic sauciness.
'Stand up with a difference..reminiscent of the old great comics' Broadway Baby.
'Wonderfully weird' The Guardian
"A near perfect absurdist hour" Edfest.
Best Show Nominee Leicester Comedy Festival 2016
***** Edfest Magazine


OLAF FALAFEL
Following on from the critically acclaimed and award nominated debut solo hour 'Olaf Falafel and The Cheese Of Truth' and then his second show ''Olaf Falafel Presents The Marmosets Of My Mind'' (which received some critical acclaim and no awards) comes a third hour of surreal jokes, audience participation and the very loosest of themes.
You will laugh, you will be confused, you will enjoy most of it.'