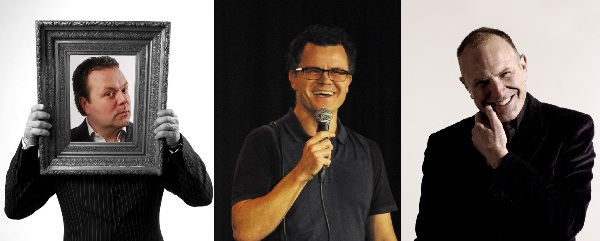 THE POSHEST GIG OF ALL TIME
Wednesday 22nd February
The Court Theatre
Start 8pm (Doors 7.15pm)
SOLD OUT
In a little change from the norm, here's a line up of the poshest comedians we could find. A gig made to measure for the home counties (don't you know).
The brilliance of Hal Cruttenden, combined with the class of Dominic Holland, along with the supreme culture of Simon Evans and the utterly debonair Andrew Watts.
Hal Cruttenden
Hal is one of the top comedians working in the UK today, as well as being a highly accomplished writer and actor. Over the last year he's performed on 'The John Bishop Show' (BBC1) and 'Live at the Apollo'(BBC1 and 2), which was his third appearance on that show, 'The Melbourne Comedy Festival Gala' on Channel 10 Australia as well as making a second appearance on 'Have I Got News For You' (BBC1) and frequently being seen on 'Great British Bake Off – Extra Slice' (BBC2) . He will shortly be recording 'Channel 4's Comedy Gala'(C4) in aid of Great Ormond Street Hospital in front of an audience of 16,000 at the O2 Arena, London. He has also just finished taking part in the 'Hell on High Seas' challenge' where six celebrities and a professional crew sailed from Belfast to London on a Volvo 65 Racing Yacht facing very rough weather and sea sickness to raise over a million pounds for Sport Relief.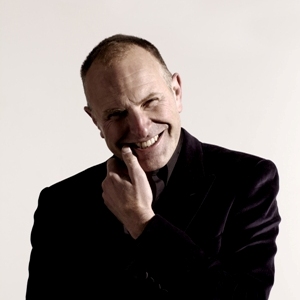 Simon Evans
One of our favourites. Our headliner is the wonderful Simon Evans. Numerous TV appearances. He's also a familiar voice on BBC Radio 4 as a regular on The News Quiz, The Unbelievable Truth and Armando Iannucci's Charm Offensive. 'Absolutely brilliant' according to Caroline Aherne, and he has justified the tag, regularly selling out his shows in Edinburgh and racking up the television and radio credits. Plus, he dresses smartly and uses no bad language whatsoever...!
Dominic Holland
Dominic is one of the country's most respected stand-up comedians.
A Perrier Best Newcomer and Nominee at the Edinburgh fringe, he has performed five individual one man shows and continues to tour the country and beyond.
His first radio series – the small world of Dominic Holland won a comic heritage award and continues to be played regularly on BBCR7 – and this series was followed up by a series called Holland's Shorts.
With countless television appearances to his name, including Have I Got News for You and the Royal Variety Performance, the Sunday Times described him as 'a master of observational comedy' and The Daily Telegraph said, 'Holland is a top-notch stand up who everyone should see.'
Andrew Watts
Andrew has a distinctive style and very original material. His posh boy humour is intelligent without distancing himself from the audience. Lawyer turned comedian, Andrew is extremely likeable and invariably wins a crowd over as he canters, like an apologetic tsunami, through challenging subjects.
Previously a solicitor in London, he is now a full-time comedian and has written and performed four full-length Edinburgh shows, I Wish I Could Be Like Andrew Watts, Born To Be Mild, Feminism for Chaps and. most recently, How To Build A Chap.  All of them received five- or four-star reviews.
"His distinctive style stands out – a winning mixture of pomposity, insecurity and emotional incompetence, while the fury-inducing importance he places on the trivial makes for a winning comic stance." - Chortle.co.uk