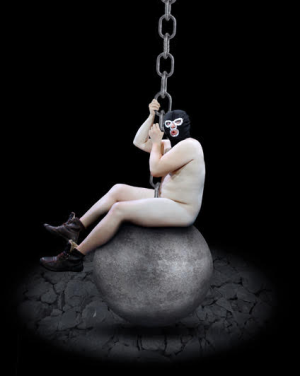 Late Night Gimp Fight
Saturday 11th November 2017
The Court Theatre, Tring
Starts 8pm (Doors 7.15pm)
Tickets £15
The washed-up boyband of sketch comedy are back in Tring for their first new show in four years!
Now in their thirties and with no other career options they have decided to abandon their wives, jobs, and in one case their child, to jump back in the gimpy saddle with by far their most theatrically ambitious and downright funniest show to date.
Strap yourselves in for a blistering hour of mind-blowing nonsense.
Edinburgh Comedy Awards nominees.
Chortle Award Winners.
Huge Disappointment to their parents.
'A gloriously funny spunkstorn of bad taste' ***** (Chortle.co.uk)
'Sketch Comedy doesn't get much better than this' (Scotsman)
www.latenightgimpfight.com
DIRTY WHITE BOYS
Dirty White Boys consist of permanent idiots Chazz Redhead and Jack Robertson. Together they make silly things that they hope you'll enjoy. Imagine if Morecambe and Wise were directed by David Fincher. It's like that.
Winners - Best New Act (London Sketch Fest 2016)
"A slick operation with punchlines to match... Pitch perfect!" - **** Mumble Comedy
"Exceptional sketches... highly talented" **** - FringeBiscuit
"This comedy duo have oodles of talent up the yin-yang... Clever, witty, and brilliantly acted" **** - LondonTheatre1
"Wrapped with comic cleverness" **** - Young Perspective
"Spectacularly and compellingly funny" - The List
Tickets for this event are no longer available to buy.
---