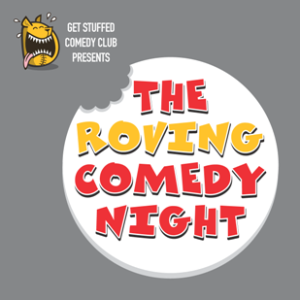 THE 7th ANNUAL ROVING COMEDY NIGHT
Our famous event will be back for the 7th year next June. A truly unique night featuring over 16 comedians moving from pub to pub, providing entertainment to four packed audiences.
A group of the comedians will be local 'trainees' who will have undergone an eight week course with the brilliant Logan Murray. This evening will be their first performances!
Joining them will be a series of professional comedians who will be assisting and entertaining in good measure.
To receive updates regarding the Tringe please follow us on Twitter, on Facebook or join the mailing list.
Why not BECOME A TRAINEE?
If you fancy giving it a go, contact Ben now and you could be one of the stars on the night and rubbing shoulders with the other professionals. Click here and fill out the contact form (down the page)
Last year's professionals
Silky, Paul B Edwards, Richard Herring and Susan Murray

MEET THE 2015 TRAINEES
JEREMY CHAPMAN
Lives in Tring
Works at Roy Chapman Ltd in Berkhamsted
Favourite Comedians? It's really hard to choose a favourite as I have an eclectic taste in comedy, but if I had to pick one then it would be Dave Allen. No one could tell a story like him.
Who is least excited you are doing this course Me. I was very excited but my Wife is worried that if I'm not funny and get heckled she might not be able to have sex with me again!
Who is most excited you are doing this course – My children. I've not actually told anyone else about it apart from my kids and my Wife.

CHARLOTTE CREYTON
Lives in Leamington Spa
And works for a manufacturing company in Warwick.
Favourite comedian is Alun Cochrane after seeing him in Tring in March.
My mum is least excited because she doesn't understand why I am doing it and she can't even bring herself to come and watch. Thank you for the support!
Pretty much everyone is excited, and half of these people I'm sure are just excited at the thought of me crashing and burning and half because they think I will be quite good.

FIN O'DRISCOLL
Lives in Kings Langley
Work for the NHS in Barnet
My favourite comedian is Sara Pascoe
My husband is least excited, because he is stuck in on Fridays for 2-months, though it does mean he gets some special alone time... with the new Star Wars trailer!
The people most excited are my comedy cohorts from the London course; because we're doing this, we're actually bloody doing this!
Twitter: @fintasm
STEVE LEE
Lives in Holmer Green near Amersham
Works for Ericsson in Guildford
His favourite comedians are Stewart Lee, Marcus Brigstocke, Harry Hill and Simon Munnery.
Least excited I'm doing the course is my Mrs. She's been dreading me using this as an excuse to moan about her.
Most excited is My mate John. He's been badgering me to do some stand up for about 15 years.

JENNY LAVILLE
Lives in Prestwood
She is a Freelance Writer from the kitchen table.
Her favourite comedian is Victoria Wood.
The person least excited I'm doing the course is my husband who is facing seven pub free, child filled Friday nights!
The person most excited I'm doing the course is my Aunty Janet. Now she doesn't have to keep nagging me to try stand up, she can get the gardening done.
SAM HOLLIER
Lives in Tring
Works for Buckinghamshire County Council
Her favourite comedian is Lee Evans
Who's least excited? Well, no one really knows I'm doing this, but I suppose if he could talk, my baby son Charlie would be mortified. After all, who wants their mum on stage cracking jokes - I'm sure that's not cool (is that even cool to say cool?)
The most excited person is my husband Adam! He is looking forward to seeing me in action and promises to laugh... no matter what!!

RUPY JANDU
Lives in Leighton Buzzard
Works at Michael Laurie Magar in London
Favourite Comedian is Jerry Seinfeld (all those funnies with no swearing. How does he do it?)
Person least excited I'm doing the course is my mum. She only recently found out and her response was 'Oh...! Why???' God love her...
Person most excited I'm doing the course is my wife. She was there at the very beginning, and her response was 'Oh! Why???' Subsequently it's been followed by much excitement and fear.

JAMIE DREW
Lives in Tring
Works part time designing T shirts
My favourite comedian is Tim Vine and his favourite double act is Mitchell and Webb.
The person least excited I'm doing the course is my dog, whose evening entertainment is my responsibility and who doesn't really understand what happens to people when they go out the front door.
The person most excited I'm doing the course is me. I'm doing a comedy course! Take that, world!


SIMON CROSS
Lives in Ivinghoe
Works in Ivinghoe
His favourite comedian is Rik Mayall.
The people least excited I am doing the course are those people I'm going to write material about!
The person most excited is me - because I like being excited!

DEAN O'CONNELL

 
ANDY PICKLES