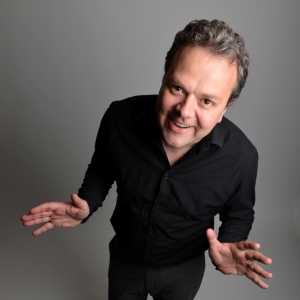 Wednesday 1st July at 8pm (Doors 7.15pm)
The Court Theatre
Tickets £15 - Single Ticket or £125 - Tringe Festival Passport
All announcements will be made via our email database (Join Here) our Facebook Page (Join Here) and our Twitter Account (Follow Here).
HAL CRUTTENDEN - Straight Out Of Cruttenden
Host of Live At The Apollo and star of Radio 4, the great Hal is back ranting about the real evils of the modern world: over sharing on social media and the 5:2 diet. The more he complains the funnier he gets.
Tickets for this event are no longer available to buy.

IMRAN YUSUF - Super Roar of The Underdog Turbo X: HD Remix
Star of brand new BBC Three sitcom 'FRIED' and CBBC's Ultimate Brain, Best Newcomer Nominee Imran Yusuf returns with a special edition solo show of his latest, cutting edge socio-political topical stand-up that is nothing short of starting a movement! Join Imran as he puts the world to rights whilst deftly defeating all prejudices with his cheeky charm, calling out the bullshit and bringing peoples together against the renaissance of bigotry that threatens to take us into a dark age. Come join the revolution because it starts here!