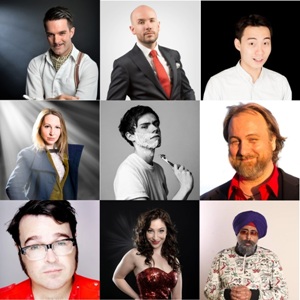 THE TRINGE ALL-DAY COMEDY MARATHON
The Famous Tringe All-Day Comedy Marathon features Nine acts previewing their new shows. Starting at 11am and finishing at 10pm.
11.00am        Jess Robinson
12.15pm        Milo McCabe
1.30pm          Tom Allen    
2.45pm          Nigel Ng
4.00pm          Rhys James
5.15pm          Jenny Collier
6.30pm          Jarred Christmas
7.45pm          Mitch Benn
9.00pm          Hardeep Singh Kohli
Sunday 9th July
The Court Theatre, Tring
Starts 11.00am (Doors 10.30am)
Single Ticket price for all Nine Shows £25
or the Unlimited Tringe Festival Passport £125
The famous Tringe Festival Passport gets you into every Tringe Festival gig at the Court Theatre. See nearly 50 acts for around £2.50 each. The number of passports is limited, so get yours whilst stocks last!


This is the day during the Tringe when I throw all caution to the wind, crash an extrordinary amount of the budget on the most wonderful line up. To any comedy lover, this is simply the best bargain, even if you only attend a couple of the shows but especially if you watch all nine. You'll normally find me on my phone trying to find out when the next comedian is going to arrive.
Tickets for this event are no longer available to buy.
Tickets for this event are no longer available to buy.
JESS ROBINSON: UNRAVELLED
Multi award-winning Jess Robinson returns with more spot-on celebrity impressions, musical comedy and stunning vocal gymnastics. Like a wonderfully malfunctioning jukebox, Jess and her incredible band take you on a dizzying journey through hilarious improvised musical mash-ups, serving a feast of styles and genres from Billie Holiday and Liza Minnelli to Iggy Azalea, Beyoncé and Kate Bush.
'No matter what your tastes this Fringe... Robinson will entertain them all' ***** (Edinburgh Festivals Magazine). Arts Award Voice Award 2015/16, Amused Moose Peoples Champion Award 2015, Mervyn Stutter – Pick of the Fringe Award 2015, Chortle Award nominee 2014.
MILO MCCABE: THE TALENTED MR HAWKE
Poundland's plastic communism, the nefarious get rich quick allure of the Bingo, the empty capitalistic promise of The Waitrose and more come under the inscrutable eye of the Hawke!
As well as performing at all leading UK comedy venues, the world according to Troy has been spreading frenziedly on the internet and he even has his own series on the Beano channel - whacko!
''Undeniably funny' Chortle****  'Mad comic genius' Scotsman, 'Perfectly written jokes…funny and thoughtful' Broadway Baby,  'One of the year's best comedy acts…will outgrow his venue in no time' Edfest Mag ****
TOM ALLEN: ABSOLUTELY
As seen on 8 Out of 10 Cats Does Countdown, Live at the Apollo, The Great British Bake Off's Extra Slice, The John Bishop Show, Virtually Famous, Channel 4's Comedy Gala at the O2 and heard on Radio 4's Just a Minute.
In the last year Tom has supported Sarah Millican around the world, sold out his Edinburgh and London runs and even passed his driving test!
'riotous stuff, perfectly delivered'**** Scotsman; 'well-crafted, Saturday-night light entertainment'**** List; 'wit as sharp as his fashion sense'**** Ed Fest; 'Tom Allen is a showman'**** Three Weeks   
Nigel Ng: This Chalk Outline is Terrible Fengshui
Nigel Ng is a Malaysian comic who won Amused Moose Laugh Off in 2016. He is now based in the UK, and can be seen performing in comedy clubs all over the country.
Come listen to him perform an hour of jokes about Malaysia, the UK, and how clean the tap water is around these parts.
'Natural funnybones… as slick as they come' Chortle
'plenty of good lines… keen observer' – Bruce Dessau
RHYS JAMES: WISEBOY
Well, well, well. If it isn't Rhys James, the guy who said comedy shows are for losers and blurbs are for idiots. Back here with another comedy show, as explained in this blurb.
Unbelievable. As seen on Mock the Week, Russell Howard's Stand Up Central and Virtually Famous.
'A cut above his humdrum peers' **** (Independent). 'Sickeningly talented' **** (Time Out). 'Physically unimpressive' **** (Scotsman). 'A frighteningly good stand-up comedian...
I think he could be really huge' (Doc Brown Guardian). One of the best reviewed comedy shows of 2016.
Jenny Collier: Fantastic Beasts and Where To Find Jen
Following the success of last year's show, '***** Hilarious...An excellent comedic work' (Edfest Mag) and '**** Brilliant...Everyone leaves wishing they were her friend' (Arts Award Voice), Jenny is returning with a brand new hour of stand up comedy. Amongst other things it covers experimenting with body hair, thinking about becoming a vegetarian, reclaiming the word 'spinster' and STI themed cocktails. She's Welsh, what do you expect?
Previous audience feedback includes "I was crying with laughter" and "Finally someone else understands".
Jarred Christmas
Jarred Christmas has a unique style that deftly mixes gags with storytelling. He has a dynamic onstage persona and the ability to improvise and roll with anything that's thrown his way, making his comedy sizzle with originality.
Full of passion and charisma, Jarred takes the audience on a hilarious thrill ride of laughs and gasps with an edge of anger that manifests itself in his incredible rants against the small things in our lives.
His confidence leaves the audience secure in the knowledge that they are in capable hands. His material is strong and distinctive, drawn from life experience and random happenings.
MITCH BENN: I'M STILL HERE
Congratulations! It's 2017 and you're still here! So is Mitch, ("the country's leading musical satirist" Times)  looking backwards, forwards and sideways trying to make the world a better place, one silly song at a time.
Join him as he looks back over what for the lack of a better word he still refers to as his "career" and ponders where he - and indeed all of us - might be going next. 
'A seriously talented laugh-maker, musician and satirist. Mitch Benn should be more widely known and appreciated. He's Britain's answer to Tom Lehrer' The Swindonian


Hardeep Singh Kohli: Alternative, Fact
The BBC Radio 4 favourite, BAFTA winner and regular on BBC's Question Time, This Week and Daily Politics, brings a brand new hour to the Fringe, giving his unique take on the political climate combined with his trademark 'quick witted patter' **** (Skinny).
'Something quite special... Inbetween the laughter are stories of genuine power' ***** (BroadwayBaby.com).
'Immensely funny' (Daily Express).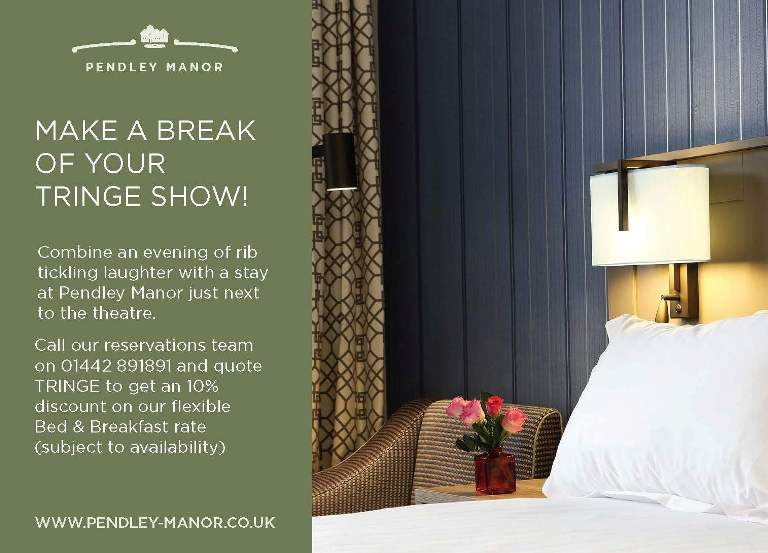 Line up subject to change. We will endeavour to replace acts on a like-for-like basis. In the event of a line up change, you will be offered the option to either reconfirm your order for the altered event, to exchange to a different event or to take a credit note for a future event. Due to the preview nature of the event, refunds will not be available.