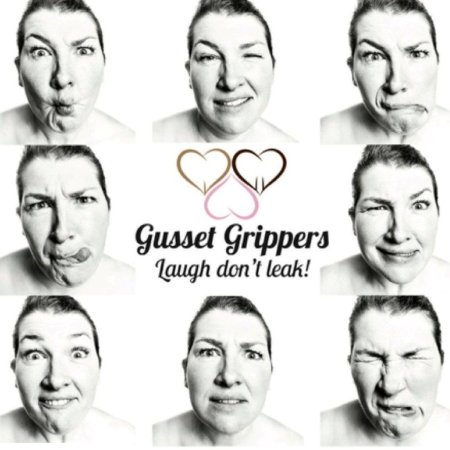 GUSSET GRIPPERS
Sunday 14th July
Start 10.30am (Doors 9.45am)
The Court Theatre
Tickets £7.50 (Unallocated Seats)
We can safely say this is a first for the Tringe, and the Court Theatre, and for Tring. We always claim, no subject is taboo and that includes incontinence and prolapses. Don't miss this show, Elaine Miller is a legend.
Show length - 1 hour
---
TRINGE FESTIVAL PASSPORT
The Tringe Festival Passport is a season ticket to every night at the Court Theatre. 3-weeks of comedy! It's a wonderful opportunity to see so much great comedy for the one-off bargain price. Please note, there is a seat at every gig for every passport. Your passport must be used as much as possible. The Passport can be shared amongst friends/family/colleagues.
This event has already taken place.
GUSSET GRIPPERS
Comedian, physiotherapist, mother of three and recovered incontinent, Elaine Miller says '#laughdontleak'.
The science of continence, vaginas and orgasms are a lot funnier than you thought. Find out what your pelvic floor is, what it does, why having a good one is smashing and where to take yours if it's wonky.
Features #makemelaugh challenge! Five-star, sold-out run 2018.
'See this show, your knickers will thank you' (One4Review.co.uk). 'Absolute must' (Scottish Field). 'The best line in any of our videos' (BBC Stories). 'Not just non-stop entertainment, but a way to a better life' (Scotsman).