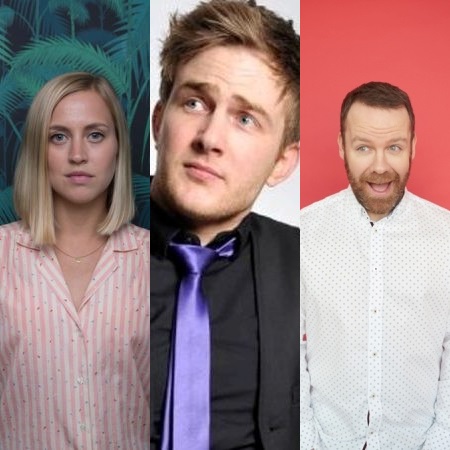 LILY PHILIPS, TOM HOUGHTON and NEIL DELAMERE
Tuesday 31st March
The Coach House, Kings Arms, King Street, Tring.
Tickets £12.50
This year's Tringe Aperitif continues with a fabulous line of great acts - Tring favourite Neil Delamere is joined by Lily Philips and Tom Houghton to make up a wonderful line up. They are all testing their new shows in the most intimate of settings at the Coach House.
Come early and have a meal in the Kings Arms - Call 01442 823318 and tell them you're coming to the comedy.
Tickets for this event are no longer available to buy.
Neil Delamere
Star of BBC's the Blame Game, Fighting Talk and the Newsquiz.
Neil Delamere presents this work-in-progress show.
"You'll be hard pressed to find a more gifted comic at the Fringe." ***** The Scotsman
"One lean, mean, comedy, killing machine." ***** The Herald


---
Tom Houghton
Tom Houghton
The total fringe sell out, star of Comedy Central roast battles and First dates brings his brand new work in progress show straight off the back of supporting Milton Jones on his huge national tour.
For the first time in his life, Tom has been finding things tough. It's a hard sob story to tell from a guy who got his first ever girlfriend, is doing the job of his dreams and still lives in the Tower of London.
But what appears on paper isn't always reality. What happens when love becomes compromise, novelty wears off and a palace turns into a prison.
---
Lily Philips
As seen on BBC3, Comedy Central, and ITV2, Lily Phillips brings you a new show that promises vagina lols for everyone!
Female comedians are often criticized for only talking about vaginas and periods, which is offensive, but in this case 100% accurate.
Join Lily on her journey to feminism and stand up, how she went from cheerleader to activist and why when she talks about her body does she get referred to as smutty? She wasn't always the strong feminist role model she is now, she used to be…fun.
'Charming and moderately obscene' (**** The Scotsman)


---
Line up subject to change. We will endeavour to replace acts on a like-for-like basis. In the event of a line up change, you will be offered the option to either reconfirm your order for the altered event, to exchange to a different event or to take a credit note for a future event. Due to the preview nature of the event, refunds will not be available.