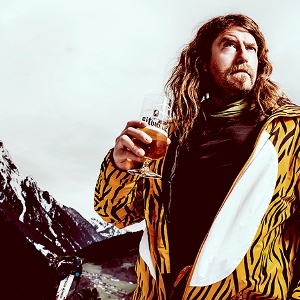 Craig Campbell: Don't Look Down
Saturday 12th March
The Court Theatre, Tring
Tickets £15
With Craig Campbell's record Everest base camp show looming (www.standuponeverest.co.uk) beyond his hip-reshaping operation and a winter of snowboarding comedy shows, the challenge of keeping the wounded Moose's chin up ensures Don't Look Down to be his most appropriately titled show yet!
This internationally acclaimed comedian is one of stand-ups most charismatic and inventive performers with hilarious tales of globetrotting adventure never failing to impress (one expectant mother laughed so hard her waters broke!).
Tickets for this event are no longer available to buy.
Craig's been seen on Michael McIntyre's Comedy Roadshow (BBC 1), Russell Howard's Good News (BBC 3) and Alan Davies' As Yet Untitled (Dave) and smashing it live in front of Frankie Boyle on two sell-out tours. In addition to this third solo stand-up tour, Craig regularly performs all over the world from New Zealand to Iceland including such exotic locations as Kazakhstan and Vietnam (proudly Vietnam's first ever stand-up). Don't miss this brand new show from Canada's funniest export!
"Loud, beautifully crafted tales of outsider adventure" Independent
"A fantastic yarn weaver, with charming tales of his travels and hugely funny observations" Time Out
"Perfectly observed and hilarious storytelling" Chortle
www.craigcampbell.info