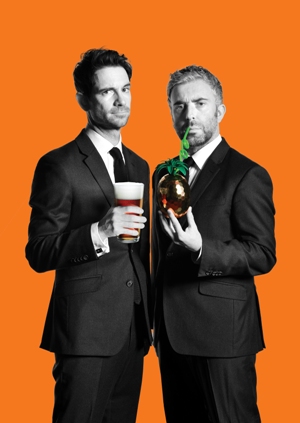 The Thinking Drinkers: Pub Crawl
Friday 1st February 2019
The Court Theatre, Tring
Starts 8pm (Doors 7.15pm) Finishes 9.50pm (approx)
Tickets £15
Unreserved seating.
12 TICKETS LEFT
The Thinking Drinkers are back on tour with a brand-new, hilarious, intoxicating bar-hop through history. Enjoy five free drinks as the award-winning experts take you from the symposiums of Ancient Greece to the classic British boozer via Wild West saloons, Victorian gin palaces and the secret Speakeasy. You'll learn a lot, you'll laugh a lot and, don't forget, you get five free drinks.
"The perfect mix of knowledge, humour and alcohol promises to be high on the list of your favourite shows this year. A Must See." - Deadline  ★★★★★
British Theatre ★★★★★
Broadway Baby  ★★★★
AGES 18+
Tickets for this event are no longer available to buy.
To receive updates regarding all our comedy events please follow us on Twitter, on Facebook or join the mailing list.