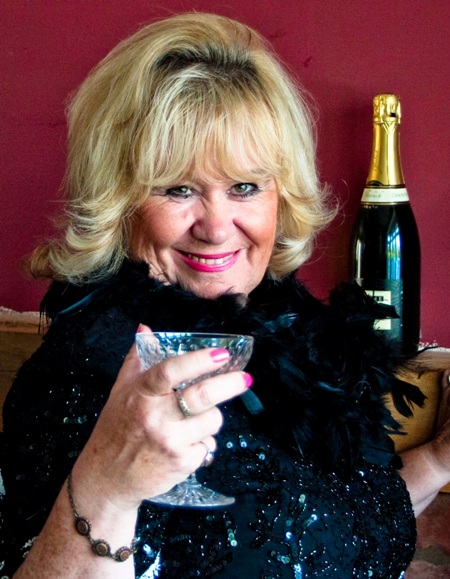 AN EVENING WITH
Sunny Ormonde
The Court Theatre
Wednesday 2nd October
Starts 8pm (Doors 7.15pm)
Tickets £15
Sunny has been playing the "outrageous and raunchy Lilian Bellamy" in BBC Radio 4's The Archers since 2000 becoming one of the listeners' favourite characters. Her antics have kept the nation entertained, whether it be riding round Ambridge on a Harley Davidson, drinking The Bull and the cider shed dry with Eddie Grundy, absconding to Costa Rica with her beloved, wicked Tiger, being oh so very naughty with Tiger's brother Paul, or having furlong frolics with her handsome and very loaded knight Justin Elliot…
Sunny will fill you in on all the behind the scenes stories about the world's longest running soap opera – an evening of anecdotes, banter, and favourite pieces from Sunny's long and distinguished acting career – humorous and touching in turn.
Includes a question and answer session with the audience about the making of The Archers – first broadcast in 1950! Where did that laugh come from? Did Victoria Wood really pull a pint in The Bull? Just how big are Tom's sausages?
PLUS! a signed Archers script for the most original Archers question..
"Sunny dances in and out of Lilian's character with ease, but also with drama… Shirley
Valentine… Under Milk Wood… stories and anecdotes galore… an evening to remember!"
You don't have to be an Archers listener to enjoy this highly entertaining evening:
"There is something for everyone, darlings!"